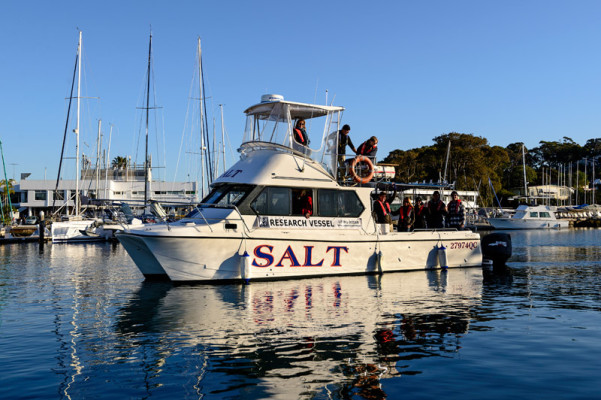 I'm delighted to have been asked by Living Ocean to assist their Humpback Migration Research Program as an observer/photographer. 
"Think locally and act locally!" – Dr Jane Goodall
Living Ocean
In 2010 Kim Hubner was horrified by the continued killing of whales in the Southern Ocean. Passionately wanting to do something positive she along with her husband Deon and good friends Carol and Robbi Newman   decided to hold a fund raiser for Sea Shepherd …and so Living Ocean was born.
Since then Living Ocean has grown into a not-for-profit group harnessing the creative energy of Sydney's Northern Beaches and raising awareness of environmental issues such as plastic pollution, sustainability and whaling.
Humpback Whale Migration Research Program
Bill Fulton started Humpback Whale Migration Research Program back in 2004 with the aim of better understanding the migration patterns, behaviours, environmental effects and stresses on the whales. The whales are non-invasively tracked over long distances off Sydney and the Central Coast with their track recorded via GPS. All animal behaviours, ocean floor types and water depths over which the animals are travelling, as well as weather and sea conditions are also recorded to give a holistic picture of all thats going on.
In 2014 Bill and research partner  Sam Barripp joined forces with Living Ocean. Six scientific trips are planned for the 2015 Humpback migration aboard MV "Salt", the use of which was provided by owner Marcus Lincoln-Smith from Ecology Matters Pty Ltd. Leaving from Pittwater trips usually last between six and eight hours.
A Grand Day Out
What excited me most apart from spending the day out with a great bunch of people was the opportunity to spend some quality time out with the whales. Most tourist trips I've been of have been fantastic but short, so the thought of being able to spend a few hours following a pod of whales was going to be very interesting, not to mention all the other animals we would see along the way.
We left from the berth in Pittwater at 8am and headed out past Barrenjoey Headland for the open ocean. Seals have recently started to return to Pittwater so it was heartening to see one hauled out on the rocks.
I'm always amazed by the amount of bird life you find out on the open ocean, and not just small birds but everything up too Albatross!
The Humpback whales spend the summer months (December to March) feeding deep in the Southern Ocean. In and around late April they head north to their breeding grounds in warmer tropical waters to have their calves. The calves aren't born with the thick insulating blubber layers and could never survive the cold of the Southern Ocean.
The aim is to head south, find a pod and travelling north with them for a few hours so we finish near where we started from. 
 Lots of seabirds latter we find a solo whale wandering its way north! Yah! He doesn't really seem to up too very much but some other people have some playful fun in mind… We too are causing along several hundred meters away when something swooshes through the water right next to the boat. Then another and another, everywhere. Some Common Dolphins have some to check us out. Encircled, some ride our bow while the rest dart about.
Some more dark torpedo shapes join in the circus fun, but this time they don't have fins? Oh looks like our seal has come out to play and he's brought a friend.
Now our team takes the party over to our our whale and we are treated to a swirling sea of fins, splashes and leaps for the next little while. Pure delight!
After a fantastic few hours we turn back for home. As we approach the entrance to Pittwater we spot another pod of whales heading north. We stop to let them pass and notice something very special, between the two adults is a small light grey shape. Its a very newborn baby whale probably not much more than a week old. Just so wonderful to see.
 All in all a really fantastic day out!
Living Ocean
www.livingocean.org.au (LO)
Camera Gear
Nikon D610 with Nikon AF-S 16-35mm f4G ED VR
Nikon D7200 with Nikon AF-S NIKKOR 70-200mm f/2.8G ED VR II Lens
The camera gear was kept safe and dry in a Lowepro DryZone DF 20L waterproof duffle bag.
Thanks to Nikon Australia for their continued support and encouragement! Nikon Australia
Thanks to Maxwell International Australia for all your wonderful support and guidance with Lowepro camera bags. Lowepro