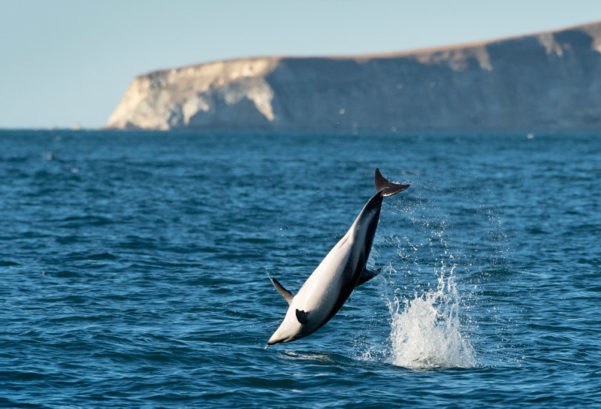 The Kaikoura Earthquake

Just after midnight on November 14th, 2017 the Kaikoura area suffered a severe 7.8 magnitude earthquake. The earthquake started about 60 kilometres south-west of Kaikoura near the town of Culverden and spread from fault to fault along a 150 km length of the northeast coast of the South Island. Extensive damage was done to buildings, roads, rail lines and infrastructure across the region particularly to the north of Kaikoura. Tragically two people died.
What was not shaken was the wonderful community of the region and wider New Zealand who have rallied around all those in need, lending support not only materially but also emotionally.
Three months on I took the opportunity to visit to lend my support to the community that is now in the process of rebuilding and looking to the future.
So YES Kaikoura is open and they are looking forward to seeing you!
The Kaikoura Locals
 To say that this has been one of the most challenging times in Kaikoura's history would probably be the understatement of the century. I'm sure privately many people are still coming to terms with these dramatic changes and wondering what the future holds. So I was delighted to see people in good spirits, businesses open and the beloved wildlife still there all safe and well. 
There are still great challenges to overcome but I have been very impressed with the spirit, support and care they are taking to support and encourage one another through these difficult times. The least we can do is continue to support them all in any way we can and if we're able to go and visit them to help keep this wonderful place kicking along.
Kaikoura – Planning a Visit
So here is a brief rundown of what you need to know if you'd like to support the local Kaikoura community with a visit. 
Getting There – Road, Rail, Air and Sea Access
State Highway 1
South – The main road State Highway 1 is now open from the south. Major roadworks are underway so expect some delays and detours. Best to relax, take your time and enjoy the adventure of this journey. The conditions only added about 30 minutes extra time to my trip.
North – State Highway 1 is CLOSED just north of Kaikoura and will be so for some time. Access north is via the inland road and Lewis Pass. It will take you approximately seven hours to drive this route. 
For up-to-date road information please see the New Zealand Transport Authority Website.
Rail Access 
The rail line was severely damaged by the earthquake and remains closed.
Major rail repair work is underway to hopefully reopen the rail line soon. Please see the  Kiwi Rail Media page for general information.
Air Access 
Kaikoura Airport was not affected by the earthquake and is open.  

Kaikoura Airport is Open
Sea Access 
One of the most dramatic effects of the earthquake was that the Kaikoura landscape/sea floor was raised by between one and six metres!
South Bay Marina
The sea floor around South Bay was raised approximately one metre which has meant boat operations are greatly affected. Repairs and dredging are currently underway to make the docks accessible around the clock again as soon as possible. Whale Watch Kaikoura and Dolphin Encounter are both operating but with some effects on their tours, more on that in a minute.
Kaikoura Township
Town Services
Most town services such as retail, accommodation and restaurants are now back up and running. So you will not go hungry, thirsty or without a bed. Some buildings that have had major damage will take some time to be repaired.
It is best to contact any service providers for their latest up-to-date information on what is available. Please be aware that some services such as Whale Watching are running reduced services so pre-booking is essential.
A fun attitude of grace and understanding will more than help smooth over any little inconveniences as people get back on their feet. 
Accommodation
Most accommodation is now open and again it is best to contact each place directly to confirm their services and availability.
Two favourites of mine are the Blue Seas Motel on the water front at Kaikoura and for something special The Factory a few minutes' drive up the coast at Hapuku Settlement.
Fine Dinning 
Well Kaikoura does mean 'Eat Crayfish' so I guess when in Rome… There are lots of restaurants, cafe and food van options in Kaikoura. Some have been affected by the earthquake but there are still lots of option.
For me there's nothing like something delicious while you sit by the bay from 'The World Famous Kaikoura Sea Food BBQ', out at Jimmy Armers Beach on the Fyffe Quay Road on the way to the seal colony. 
Wildlife Watching
Everyone is elated that Kaikoura's world renowned wildlife are generally all safe and well. The whales, dolphins, seals and birds are all still there. Nature is resilient like that! 
Ohau Stream Seal Pup Colony
Ohau Point was devastated with massive landslides caused by the earthquake. Luckily it all happened just before the pups were due to be born. At this point the area is still too dangerous to enter and there are only basic reports as to the condition of the area. It is believed that the waterfall may have survived but that the creek did not. It is also thought that the seals just moved a few hundred metres away and set up camp again there.
Hutton's Shearwater
I was devastated to learn that the endangered Hutton's Shearwater may have lost up to a quarter of their population due to landslides in their breeding grounds. Hopefully they will be able to recover. Stuff Report
Dolphin Encounter
Dolphin Encounter is running both dolphin watching and swims as well as Albatross watching tours. They are not as badly affected by the sea floor rise in the South Bay Marina and are able to operate at most times. Trips are in demand so pre-booking is essential. Please see their website for the latest information Dolphin Encounter Website
Whale Watch Kaikoura
Whale Watch Kaikoura is up and running limited whale watching trips. They are currently operating with one boat around the high tides due to the South Bay Marina damage . Therefore these trips are usually booked out so pre-booking is absolutely essential. Please see their website for the latest information Whale Watch Kaikoura Website.
Wings Over Whales Kaikoura
Kaikoura Airport was unaffected by the earthquake so Wings Over Whales are operating normally with daily whale watching flights. Please see their website for the latest information Wings Over Whales Website.
Kaikoura Information
So yes Kaikoura is ok. Everyone would be delighted to see you, so come and say hello. In doing so you'll be helping support this very special place as they get back on their feet.
Please see the WS Kaikoura Page for more information Whale Spotter Kaikoura Page or the official Kaikoura Website. 
Thanks again to all my Kaikoura friends who made this recent trip such an amazing time. It was wonderful to see you all and to know that  you're all ok.
Dolphin Encounter
96 Esplanade
Kaikoura 7340 New Zealand
Freephone: 0800 733 365
Phone: +64 3 319 6777
Email: info@dolphin.co.nz
Website: www.dolphinencounter.co.nz

Whale Watch Kaikoura
The Whaleway Station
Whaleway Road, Kaikoura 7340 New Zealand
Freephone: (NZ): 0800 655 121
Phone: +64 3 319 6767
Email: res@whalewatch.co.nz
Website: www.whalewatch.co.nz
Wings Over Whales Kaikoura
Main Airport Terminal
Kaikoura Airport
617 State Highway 1
Peketa, Kaikoura 7340 New Zealand
Freephone: (NZ): 0800 22 66 29
Phone: +64 3 319 6580
Email: info@whales.co.nz
Website: www.whales.co.nz