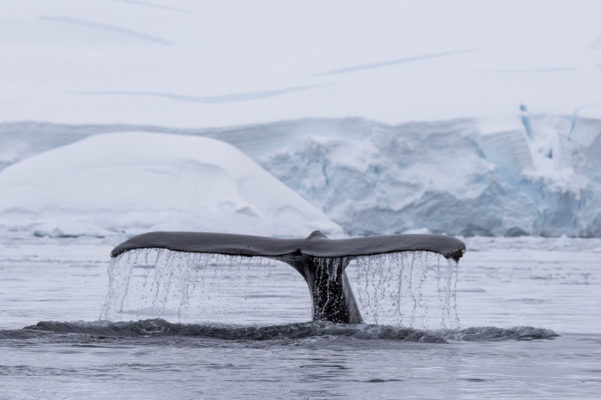 Walter, Wolowitz and Me
I love the ongoing saga of Howard "Froot Loops" Wolowitz becoming a NASA Astronaut on the comedy series The Big Bang Theory. In very much a Walter Mitty way he loves the idea of being the heroic astronaut, wearing the jacket and all, but he is scared to death of actually doing it. I mean you could actually die! I love the shattered look on his face after completing NASA's Survival Training Course and admitting he ate a butterfly out of sheer desperation and hunger. Or him dancing around the room shouting "I'm not going to die" when his mission is scrubbed only to learn, to his horror that NASA has found another way of sending him into space on an earlier mission.
My own version of Walter Mitty has adventured with the best of them, scaled Everest before breakfast, strolled to the North Pole and for good measure then the South. Basked in the glories, wept in the tragedies. In horrified fascination I've read about all the hardships the explorers suffered. It almost seemed a rite of passage to suffer as much as possible and that all this suffering must all be taken with a British stiff upper lip. Scott, Mawson and Shackleton to name a few are all heroes and their tales of survivals and tragedies loom large in my thinking.
"Had we lived, I should have had a tale to tell of the hardihood, endurance, and courage of my companions which would have stirred the heart of every Englishman. These rough notes and our dead bodies must tell the tale." ~ Robert Scott, Message to the Public.
It's the nonchalantly telling of the most ghastly and grisly things that has always amazed me. As Monty Python's Black Knight in Holy Grail says "Tis but a scratch" or "Just a flesh wound!" A few favourites are Howard Somervell collapsing unable to breath during the 1924 British Everest Expedition, pounding his chest he was able to dislodged the obstruction and coughed up the entire lining of his throat. Sorry his WHAT? Or Apsley Cherry-Garrard who famously said "Polar exploration is at once the cleanest and most isolated way of having a bad time which has been devised!". He along with Wilson and Bowers who were members of Scott's 1911 Terra Nova Expedition, were sent out on a side expedition to Cape Crozier in search of some Emperor Penguin eggs. Wilson believed that Emperor Penguins were a missing link between dinosaurs and birds and he wanted to study their embryos to determine so. In mid winter they set out for the five week trip in near darkness and in truly appalling conditions man hauling sleds across the ice. Exhausted, blistered and so cold that Cherry-Garrard would later recalled that he became so cold that his teeth chattered so violently that they shattered! This misadventure was totally overshadowed by Scott's tragic trip to the South Pole later in the same expedition. Then more recently there is Sir Ranulph Fiennes …oh dear. While recovering at home after his failed solo and unsupported walk to the North Pole in 2000 Sir Ranulph decided that it was a good idea to saw off his own severely frostbite fingertips with a hand saw in his backyard shed because they were annoying him. Apparently much to the annoyance of his surgeon. Go figure?
I mean REALLY? Best to remain very safely on the couch me thinks as one might chip a nail or pull a hammy doing such epic things and anyway I'm much too fond of my full set of digits. 
So it was with a delighted terror that I received the invitation from One Ocean Expeditions to accompany their Marine Mammal Cruise to the Antarctic Peninsular as a whale guide and expedition photographer. It's been a life long dream to visit Antarctica; one that I thought would never happen. Now I am to face the same trials that my hero's had to face – Antarctica wild and untamed.
I was warned it would be difficult, it would be challenging and that there was a fair chance that I may not survive the three excellent meals a day provided by the OOE chiefs.
The things one must do?
The Worlds Most Expensive Chocolate Bar!
"I'm late, I'm late. For a very important date. No time to say "Hello, Goodbye".
I'm late, I'm late, I'm late" ~ The White Rabbit, Alice in Wonderland
Oh man it was going so well, but a simple miscommunication has me in the back of a taxi, frayed nerves being rubbed raw. I should be checking in for my flight to Ushuaia right now! I hate to admit it and I wish it weren't so but I'm a bit of a nervous traveler at the best of times. Like most taxi drivers around the world mine, a man lost somewhere in late middle age with a fantastic greying handle bar mustache and laid back drivers seat weaves his way through Buenos Aires peak hour with horn ablaze and a kamikaze will. "No English" he says with a definite shake of his head when I ask him a question on entering the cab. So I suffer in silence, wince and close my eyes as he weaves, toots and rams our taxi into another none existent gap, but it also gives me hope that I might just make my flight.
My world tour of South America continues as I edge closer to meeting the ship in Ushuaia at the very southern tip of Argentina. I still can't believe I'm heading south, way south to wild and untamed Antarctica. The place where so many of my childhood heroes came to find glory but only found tragedy instead. I have soaked in their epic battles to subdue this place for as long as I can remember. I'm glad Antarctica simply shrugged them off and remains defiant to this day. It's heartening that there is still somewhere on this planet that reminds us that it is nature that will always have the final say.

Pesos, pesos, he'll only accept pesos! WHAT #%#+! I only have a $20 US note. I'd happily give it too him but he will ONLY accept pesos. Into the domestic terminal I fly in the desperate hope of find anyone who will exchange my $20 for some pesos. A candy bar guy agrees so I grab the nearest chocolate bar and whack it on the counter. Out comes the calculator and lots of mumbling! Hurry up, hurry up!  We both know I'm paying a premium for the chocolate but as long as he's quick and I end up with enough pesos to pay the taxi diver and ransom my bag I really don't care. Back to the curb with the worlds most expensive Toblerone and some crumpled, faded notes. My taxi driver picks out what he wants, then as he starts digging in his pocket for change I say "Tip, Tip" and we part as friends with a warm handshake. The self check is in Spanish, of course, and is quite easy I'm told! Lucky for the machine there is a wonderful assistant to stand between me and it before the karate kicking starts. Buttons are pushed, eTickets issued and by some miracle I'm checked in. Even my 28kg overweight bag goes on without a blink or excess. The old saying is "Hurry up and wait!" so I end up in the departure lounge with an hour to kill for a flight that ends up being delayed. The world's most expensive Toblerone was given as thanks to the wonderful check-in assistant who calmed me down and taught me how to say thank you in Spanish properly. I kept saying 'grazie' which is thank you in Italian. Lots of laughter and eye rolling. Friggin tourists!
I'm sure Mr Scott, Mawson and Shackleton would have given me a gentle but bemused nod of understand to my mornings comedy of errors.
'Gateway to the South' – Ushuaia, Argentina 
Wild winds whip across the Beagle Channel and the air has a crisp bite to it. The final decent into Ushuaia was a bumpy magic as we got glimpses through the clouds of snowcapped mountains and the Beagle Channel. Rooster tails of snow are twisting into the air and swirling around the mountains behind the town. My dad hates the cold so family holidays were always at the warmest beach we could find. I didn't see snow up close and personal for the first time until well into my teens and it still holds an almost childlike magic for me. Much to the chagrin of my friends as the novelty and delight of snowballs is yet to wear off.
So it seems strange that I'm attracted to cold climates, I like my father am not particularly fond of the cold so it must just be the magic of mountains and snow. The contrast to the warmth of Buenos Aires couldn't be stronger but I already like Ushuaia a lot.
Ushuaia, nestled beside the Beagle Channel is regarded as the southern most city in the world. The area has been inhabited by the Selk'nam Indians for thousands of years until the arrival of western explorers and missionaries. The area was famously explored and surveyed by HMS Beagle under command of Captain FitzRoy who had one Charles Darwin along with him as a gentleman naturalist. Darwin's experiences on this voyage profoundly influenced the formation of his ideas on evolution. He would later publish the book 'The Voyage of the Beagle' about the voyage.
I'm one of the last OOE team members to arrive in Ushuaia and its great to meet up with the rest of the team. There's Greg, our Registered Massage Therapist who I roomed with in BA and saved my life by exchanging some spare $20 for my $100 note. Man without his $20 that Toblerone could have ended up being gold plated! Chad another of the naturalists is from the Vancouver Aquarium and our expedition doctor Alan and his daughter Amber. All fantastic people!
That night we explore the town and try some Argentine BBQ for dinner, hey when in Rome. The wind and snow showers are still with us the following morning. Squall's full of fat snowflakes keep swirling around our top floor breakfast rooms windows. The scene is simply magic. Moored at the wharf I get my first glimpse of the Akademik Sergey Vavilov, our ship. Awesome!
Sergey Ivanovich Vavilov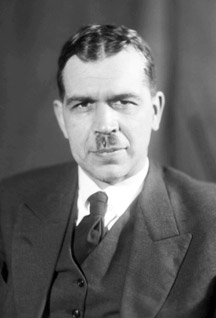 Sergey Vavilov was a very well regarded and awarded Soviet physicist. Founder of the Soviet School of Physical Optics, Head of the Lebedev Institute of Physics, a chief editor of the Great Soviet Encyclopedia, a member of the Supreme Soviet from 1946, a recipient of four Stalin Prizes (1943, 1946, 1951, 1952) and President of the USSR Academy of Sciences from 1945 until his death in 1951.
Vavilov was known for his works in luminescence and in 1934 working with Pavel Cherenkov they co-discovered electromagnetic radiation now known as Vavilov–Cherenkov radiation. Vavilov–Cherenkov radiation can be seen as the characteristic blue glow in an underwater nuclear reactor. Cherenkov was awarded the 1958 Nobel Prize for this work. Nobel Prizes are not normally awarded posthumously.
His legacy is extensive and many things have been named in his honor. Everything from a meteorological station, glacier, ice cap, minor planet (2862 Vavilov) and a crater on the far side of the Moon.
…oh yes and a ship the Akademik Sergey Vavilov. More affectionately known to us as the Vavie!
Akademik Sergey Vavilov
The Vavie along with her sister ship the Akademik Ioffe were built in 1988 in Finland for the Soviet Union and used as in ocean research by the Shirshov Institute of Oceanology of the USSR Academy of Science.
The ship has been designed to be a very quite and stable platform for science and exploration in polar regions. An ice-strengthened Class-1A icebreaker she can carry approximately 150 crew and passengers in comfort and safety. The ship has a modern hull design, internal stabilizers and a built-in ballast trimming system that reduces vessel motion making for a smoother ride.
Registered name: Akademik Sergey Vavilov
Built: 1988, Rauma, Finland
Length: 117m
Breadth: 18.2 m
Draft: 6 m
Power: Twin engine – 5,000Kw diesel, twin propeller
Max speed: 14.5 kts
Crew and staff: 63
Passengers: 92
Crazy Days and Sundays
Breakfast is the calm before what will be a fun but hectic eleven days. More members of the OOE team join us and its wonderful to start to get to know the people I'll be working with. They all seem like fantastic, warm and friendly people. There is something magic about being somewhere new and I'm constantly visually exploring Ushuaia and the Beagle Channel beyond. I'm also fascinated by our ship. She seems so small dockside but with strong, purposeful lines about her. You can clearly see that she's been built for expedition work and to do it exceptionally well.
Then the chaos begins! My suitcase has exploded all over my room, well I did over packed and it took ten people standing on it to get it closed in the first place. Then again the thing you want is always at the bottom now isn't it? I'm glad no one can see me jumping up and down on it in the vane hope of getting it all back in, then madly praying that somehow the cases zippers can cope with the pressure. I drag it out to the waiting crew bus and we all pile in. There is an air of excitement as we head down to the ship.
We are greeted by at the ship by Boris our Expedition Leader, Danny our 2IC, Eva the Activities Coordinator and the rest of the OOE Staff. It's a wonderful time of reunions, welcomes and getting to meet everyone. Then we're into getting the ship ready, finding our way around, organising equipment and passenger's luggage. The ships Russian crew are fantastic, appearing out of nowhere to lend a hand whenever we need it. They most only speak Russian so I'm challenged to start learning my second language in as many days. 'Grazie' continues to cause confusion…
I spend some time chatting with Jessa our bar tender as he sets up shop in the Vavie's lounge. It's a fantastic hub of the ship, on the top deck behind the Bridge. Large windows, comfy sets, drinks, great company and an observation deck all around make it the go to place on the ship to hang out.
The team gather to welcome our passengers on board. Coaches arrive, people pile out and look up in wonder at the Vavie. I think for many including me its hard to believe this moment has finally arrived. The ship is abuzz as people find their cabin and explore the ship. Everyone gathers in the lounge for welcomes, champagne and to watch as we undock.
Its in a very fine mood we head off down the Beagle…
'The Entry Price You Pay' – The Drake Passage
"What I was trying to tell her, and all my friends and family, was that a profound change had taken place inside me. Sailors who cross the oceans call it a "sea change." It happens days into a voyage, when you lose sight of land and stop feeling seasick. Time no longer exists; nothing matters except the path you're following, the sky, and the rolling water. It doesn't happen to everyone. But those who undergo the sea change are transformed forever, reborn in a new element."
~ Dr. Jerri Nielsen, Icebound
I suppose the vast Southern Ocean just doesn't like being tamed! Wild and free it swirls around Antarctica unimpeded until it smashes into the west coast of South America and is forced through the narrow and shallow bottleneck of the Drake Passage between the southern tip of South America and the northernmost reaches of Antarctica …and boy does it protest. As the huge storms, currents and swells are forced into this relatively tiny gap they create very complicated, unpredictable and often brutal seas.
As someone once said "Its all ok until it's not!" So either by myth, legend or reputation to say that the Drake Passage is feared is somewhat of an understatement! It's storms and seas are the things of legend and most sailors see rounding the Horn as one of the ultimate rites of passage. Named after Sir Francis Drake who passed through the Strait of Magellan in 1578 and who was then caught in a storm that blew him so far south that it could only be implied that there must be an open connection between the Pacific and Atlantic oceans.
Stretching over 800 kilometres between South America's Cape Horn and the South Shetland Islands just to the north of the Antarctic peninsular it take most ships about two days to cross. I was a bit surprised when everyone started describing the Drake as a 'lake' because of her calmness as we crossed. Its still open ocean and we did have a 'following sea', that meant the swells are helping pushing us along increasing our speed, which is great! But they are also giving us a bit of a wicked, rolling twisty thing that's not so great and turning a few of us every shade of green.
These few days are a busy time aboard with briefings, gear fittings and presentations. The 'Mud Room' is a hive of activity. Its located towards the stern of the ship where the some of the heavy scientific equipment is housed including a moon pool (hole in the ships hull that equipment can be lowered through). Its our ready room, where we change for off ship excursions and where boots, lifejackets etc. are stored when we're back on board ship. 
Even in mid ocean there is still lots of wildlife to be seen; particularly birdlife and we see a few of the famed Wandering Albatross. Some people on the bridge are lucky to get a fleeting glimpse of what may have been a Beaked Whale out in the deep water, mid crossing. Pooling our resources I team up with Chad and Brian to present a whale talk, which is great fun. 
The second day of our crossing puts us far south. Bets are on for the first iceberg sighting and excitement grows. The following seas has helped us make exceptional time and we hope to make the South Shetland Islands by mid afternoon.
'The Memory of Trees' – The South Shetland Islands
The wind is up and dark inky clouds of a squall are chasing us to the coast that's lost somewhere in the mist ahead. The sea is lead grey with silver sun, dappled highlights. As we come closer to land there is more and more wildlife, birds whirling in the wind, scores of penguins dart like fat torpedoes and then we spy some blows ahead! They are big and fast, plowing through the waves and plunging back into the deep. They're not Humpbacks, just too fast. But what? They are so quick that it's hard to photograph them but finally I manage a shot showing their large fin, Fin Whales! Second largest of the baleen whales and known as the 'Greyhounds of the Sea' due to their speed. So pleased to see another species for the first time.
Animal Factsheet: Fin Whale (Balaenoptera physalus)
The second largest animals on Earth after the Blue Whales. They are also know as Finback, Razorback, or Common Rorqual whales.

They have been described by American naturalist Roy Chapman Andrews as "the greyhound of the sea… for its beautiful, slender body is built like a racing yacht and the animal can surpass the speed of the fastest ocean steamship."
Fin Whales are found in both the Northern and Southern Hemispheres but it is believed that these may be three separate geographically isolated populations that may in fact be separate subspecies. They are usually found in the deep oceans in the more temperate waters rather than the tropics. Their migrations are not properly known although it is thought that the different ages and sex travel separately. Hey may gather in large numbers in their feeding grounds.
Fin whales numbers were decimated by whaling and it is believed that less then 20% of their original pre whaling populations still survives. They are listed as endangered.
Field ID
– Very Large Size
– Overall grey colour
– Asymmetrical Head Pigmentation (all grey on left side of the body and head. Right side has pale patch over eye and white running right up to upper lip and front right side baleen plates are also white.
– Distinctive V Shaped head with pointed snout and broad flat rostrum
– Tall narrow blow
– Small fin visible soon after blow
– Rarely shows its tail fluke on dives
Vital Statistics
Maximum length: Males up to 25 metres / Females up to 27 metres
Adult weight: Up to 130 tonnes
Life span: 90 years
Sexual maturity: 8-12 years
Gestation: 11-12 months
Birth length: 6-7metres
Birth weight: 2 tonnes
Dive duration: 20 mins
Food: Krill in Antarctica and fish when available
Distribution: World wide – although it is thought there are three geographically isolated populations (North Atlantic, North Pacific and Southern Hemisphere.
Population: 85 000 / Pre-whaling 400 000
Conservation status: Endangered
Somewhere lost in the gloom ahead are the South Shetland Islands. Stretching over 450 kilometres from Smith Island and Snow Island in the west-southwest to Elephant Island (of Shackleton fame) and Clarence Island in the east-northeast the South Shetland's act almost like a protective barrier to the Antarctic Peninsular from the wildness of the Drake Passage to the north. They are the same distance from the equator as the Faroe Islands in the North Atlantic, but their climate is totally dominated by their close proximity to Antarctica.
  "Antarctica is otherworldly, like nothing I've ever seen before. Stark, cold, beautiful desolation."
– Mark Hoppus
There's something out on the horizon, ominous and moody. Slowly out of the gloom white patches appear. Is it a line of icebergs? People become transfixed, trying to make out details and confirm what it is their seeing. It's as if Antarctica isn't quite ready to reveal herself just yet. It's not until we are much closer that we can make out the ice sheets covering the land and tumbling down to form ice cliffs everywhere. So much ice! It looks so wild that it makes you shiver. As if on cue it starts to snow.
The South Shetland's climate is totally dominated by their close proximity to Antarctica. Even in the peak of summer they are almost totally covered in ice and snow. Storms and very strong westerly winds crash over the islands year round and sea ice can surround the islands in the winter months. It feels cold and bleak on this wild, windy day!
As darkness falls we head out into the Bransfield Straits. The Straits are about 100 kilometres wide, 500 kilometres long and separate the South Shetland's from the Antarctic Peninsular. We will cross overnight and hopefully come the morning be in position to experience our first day on the Antarctic Peninsular.
Staff Profile: Brian Keating – Naturalist

A life-long naturalist Brian works closely with Calgary Zoo, is a part-time Adjunct Assistant Professor of Anthropology, presenter with Canadian CBC Radio and Discovery Channel, international speaker, pilot, scuba diver, mountaineer and author.
Brian is just such fun to be with. His boundless enthusiasm, knowledge and curiosity is totally infectious. He was so generous with his support and encouragement to me. 
He and his wife Dee spend many months each year on the road exploring the best wildlife areas on the planet. To learn more about Brian's work check out his website www.goingwild.org
Glory – Cierva Cove, Antarctic Peninsula 
The bridge of the Vavie is almost a sacred space, with hushed voices we stand looking out through the early dawn light. We are off the coast around Cape Herschel and working our way down to Cierva Cove on the west coast of Graham Land on the Antarctic Peninsula. I was expecting the ship to be scooting about at high speed but instead the ship has this steady, almost methodical pace.
This land is dominated by ice, ridiculously so. I mean there is ice everywhere! Huge sheets of it sliding down off every mountainside, plunging down to ice cliffs on every shore. Every mountain top is covered with a wedding cake layer of ice which begs the question of how did it get up there and more importantly how exactly is it staying up there?
We edge into Cierva Cove, southeast of Cape Sterneck in Hughes Bay, just south of the Chavdar Peninsula. The Cove was named for Juan de la Cierva, Spanish designer of the autogiro, the first successful rotating wing aircraft built in 1923. The Cove is dominated by mountains and a huge glacier glacier pouring into the head of the bay. The place is absolutely full of icebergs of every shape, size and colour.
The day is dark, deeply overcast and feels chilly to the bone. After breakfast there is a most bemusing bit chaos going on in the Mud Room as everyone gears up for the first time. There is a distinct and hilarious waddle to everyone's step and I'm wondering if the dozens of layers I'm wearing are way too much or not enough? More miraculous is how any of us can still move with all this stuff on. I know exactly how Neil Armstrong must have felt in his spacesuit as we attempt the gangway for the first time. Outside the most gobs smacking military operation of launching the Zodiacs is underway. The Zodiac Captains 'cool as' ride down with their boats, hooked onto the hoisting lines in a safety harness, it's just so incredibly cool. Us mere mortals line up at the gangway for loading…
Karen is our Captain as we pair up with another boat and start exploring the huge icebergs at the head of the bay. Ice is white, well yes but oh so no. So many colour's from bright white, through creams into greens, every shade of blue and finally clear. Beautiful, clear and like crystal. Even reds…oh apparently thats penguin poo?
As we move further into the bay we encounter 'brash' ice. Yes ice comes in all sorts of types too! Who knew? Brash ice is all the bits and pieces of broken up ice less than two metres across left over when icebergs and glaciers break up. It's like driving over the craziest, crunchiest speed bumps ever invented. As we've moved further into the bay another amazing thing has started to happen, the clouds have started breaking up and splashes of sun, dapple across the ice bringing out all the colours. Magic!
Now one thing we were really looking for are seals. Brash ice and small icebergs are a favorite habitat for seals that love hauling themselves out to rest on flat icebergs and where they feel somewhat protected from Killer Whales. Soon Harry captaining our partner Zodiac has spotted a couple of Crabeater seals resting up deep into the bay. We bump and grind our way over to the seals through 'the brash' to use the proper Antarctic lingo. Tally Ho Old Bean! What. What.
As David Lee Roth of Van Halen fame once said "It's not whether you win or lose, it's how good you look while playing the game!" I must admit that the sublime ridiculousness of it all does leaving me ever so slightly bemused. I mean when all is said and done we are in fact in Antarctica, amongst a million ice cubes, trying to quietly sneak up on a seals in a large inflatable boat! How awesome is that?
Animal Factsheet: Crabeater Seal (Lobodon carcinophagus)
Hilariously Crabeater Seals don't actually eat crabs but feed almost exclusively on Krill and it is thought that early scientific observations confused their diets. Their name originates from the German word Krebs, which covers other crustacea as well as crabs.
Crabeater's spend their entire lives in the pack-ice zone surrounding Antarctica, resting, breeding and moulting on the pack-ice, and feeding in the surrounding water. They have specially adapted teeth so that when they gulp mouthfuls of seawater they can strain out the Krill. Although they can dive to depths of 250 metres they usually feed in the first 20 metres of water.
They are the most abundant species in the southern ocean, and the most numerous of all the world's larger animals apart from humans.
Field ID
– Slender bodies and large snout
– Fur colouring from dark brown to blonde, becoming lighter in summer.
Vital Statistics
Maximum length: 2.5 metres
Adult weight: 400 kilograms
Fat, furry sausages with flippers are what Crabeater seals look like to me. Our seal seems completely underwhelmed by us, hardly raising an eyebrow as we cruise past its iceberg. One suspects its in a delightful 'food coma' having dined heavily on the abundant Krill the night before. The Crabeater's are the most abundant of the seal species in Antarctica with some estimates as high as 15 million of them, some say much, much more.
"If Antarctica were music it would be Mozart. Art, and it would be Michelangelo. Literature, and it would be Shakespeare. And yet it is something even greater; the only place on earth that is still as it should be. May we never tame it."
– Andrew Denton
The beauty of this place is overwhelming! The ice in all its colours, every shade of white, bright blues, clear as crystal and more shades of reds. Opps apparently this time its seal poo. Yikes! Like layers in a wedding cake the mountains are simply covered in ice. Virtually every shore is an ice cliff and the glaciers, jagged and broken tumbling into the bay. Its also the silence. You realise there is no background noise what so ever. Just beautiful clear silence. I'm loving the fact that there is almost no evidence of mankind at all.
A boom and crack echo's around the cove and the radios crackle to life reporting one of the large icebergs is rolling over. WOW what a spectacle! We're too far away but some boats have a fantastic view. Melting, rolling, melting and rolling, such is life for an iceberg.
Just beyond the Crabeater's we spy one of Antarctica's most fearsome apex predators, a Leopard Seal. They are simply awesome in their perfection for hunting in these cold waters.
Animal Factsheet: Leopard Seal (Hydrurga leptonyx)
Bold, powerful and curious! The Leopard Seal is designed for speed with a slender body and long fore-flippers and is one of Antarctica's apex predators. It has a large head, wide opening jaws and exceptionally long canines with unusual trident shaped molars for gripping and shedding prey.
Leopard Seals are solitary animals that living amongst the pack-ice surrounding the Antarctic continent and are perhaps the greatest wanders of Antarctic seals with sightings in Australia, New Zealand and South America.
Leopard seals will eat almost anything; they mainly prey on penguins but will also eat fish, squid, crustaceans and other seals. They often kill Crabeater seal pups and most Crabeater's bear the scars from Leopard Seal attacks. 
Field ID
– Slender bodies with large head and fore-flippers
– No ears
– Fur colouring cream to light grey with a dark brown mottling.
Vital Statistics
– Maximum length: Males 2.8 metres, Females 3 metres
– Weight: Males 320 kilograms, Females 370 kilograms
Large females may reach lengths in excess of 3.5 m and weigh over 500 kg.
– Sexual maturity around 6 years
– Gestation 9 months
– Pup can weigh up to 30 kilograms
– Lifespan approximately 26 years
By the time we head back to the ship the overcast has cleared, the sun is out and Antarctica positively sparkles. Just for good measure a pod of Humpbacks cruise past as we are climbing the gangway …oh Antarctica your stealing my heart!
Gear Factsheet: Dressing for Antarctica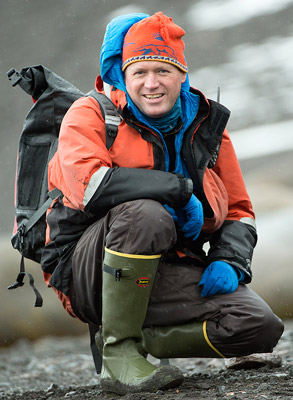 Is Antarctica cold? Well of course but in late autumn temperatures hover mostly around zero degrees C. So it wasn't 'that' cold. What most people don't realise is that the main problem in cold climates is not actually staying warm but staying cool.  It's easy to overdress and as soon as you start moving around you overheat, sweat and then become dangerously chilled when you stop. The key is lots of thin layers that can be easily take on or off depending on the level of activity.
Its all very simple apparently – thermal layers, fleece layer and shell over the top. In practice I'm beginning to appreciate how brides and astronauts feel!
The ship was well heated so long pants and shirt were fine. Out on deck most of the time a puffer down jacket, gloves and beanie were all that was needed. Its too cold for rain (except when we visited the South Shetlands) so it was really the wind that changed things dramatically. The wind was freezing, cutting strait through you. So the shell layer and lots of thin layers that you could ventilate became very important. 
Following is what I wore and found to work well for both Zodiac Cruising and Shore Trips. 
Base Layer
Patagonia Capilene Daily Thermals
Patagonia Capilene Heavy Weight 3 Thermals
Mid Layer
Windproof Pants
Icebreaker 200 Weight Jumper
Outdoor Research Cathode Hooded Down Jacket (Supplied by OOE)
Shell Layer
Waterproof Over Pants (Supplied by OOE)
Mustang Survival 'Float Coat' (Supplied by OOE)
Feet
Gum Boots (Supplied by OOE)
Two pairs thick socks
Hands
Icebreaker Gloves (thin) – Great when using cameras
Thicker Gloves
Overmitts
Hand Warmers – Single Use Chemical Pouches 
Head
Icebreaker Buff – This was a revelation!
OOE Beanie (Supplied by OOE)
My great thanks to Patagonia – Manly and Outdoor Shack – Collaroy for all their guidance, advice, support and encouragement in selecting clothing suitable for the trip. Links to their website at the end of the page.
Playing whales escort us from Cierva Cove out into open seas. The blue of the ocean is contrasted against the sheer whites of nearby icebergs and dramatic snow capped mountains in the distance as we head out towards Trinity Island.
'Australians On Ice' – Mikkelsen Harbour, Trinity Island 
"You Australians on ice are hilarious!" Chad
Penguins are delightful! I know you shouldn't put human emotions onto wild animals but just about everything about them makes you smile or giggle. They waddle. They walk up to you and look at you inquisitively as if you have the answer to some profound mystery. Even when they are squabbling its hilarious. Did I say they waddle?
Now I'm sure the penguins of D'Hainant Island in Mikkelsen Harbour thought exactly the same as they saw some Zodiac's pull up onto their island. It was probably a unanimous "Here come the BIG black and red awkward penguins again!". I'd like to think we were elegant but I have the lurking suspicion that our waddling, sliping and sliding had them all equally bemuse.
Now I'd like to say Chad's observations are totally incorrect but since us Aussies seldom encounter anything close to proper Canadian snow and ice I may choose to remain quiet at this point. My own traumatic snow misadventures go back to the infamous 'Ski Trip of 99'! Having never really seen snow up close and personal before and never cross country skied, my "friends" decided it was a good idea to place me upon a pair of long flat planks like things that liked going in any and every direction, suddenly and without warning. Just for good measure a 25kg backpack was then added and I with all the beauty and grace of a sack of potatoes spend a miserable week perfecting my face plant. Apparently the other members of the party would often observe a backpack lying on top of the snow with something madly flailing around under it, the air an electrified blue with muffled swearing. Yes you know who you are and you can stop giggling right now. Bastards!!
Now where were we? Oh yes D'Hainant Island in Mikkelsen Harbour in the midst of a Gentoo penguin colony…
Its the end of the breeding season and only the very late chicks, their parents or adults going through their annual moult are now left. The colony is a shadow of its former self at the peak of breeding season when tens of thousands of penguins would be squabbling for every square inch of this place. Ice free areas are rare and highly sought after for any animals needing land to breed on. In recent years Antarctic Fur Seal have started to recover dramatically from the devastating results of sealing. They are now starting to appear in many places on the Antartic Peninsular and being more aggressive than other seal species tend to take over the place forcing the other seal species out. 
Animal Factsheet: Gentoo Penguin (Pygoscelis papua)
The long-tailed Gentoo Penguin in the genus Pygoscelis is closely associated with the Adélie and Chinstrap Penguins. They are a medium sized penguin, standing 75–90cm tall with the females smaller than the males. They have a bright red-orange bill and conspicuous white eye patches making them easily distinguishable from any other species of penguin.
They breed in small to large colonies on the subantarctic islands of South Georgia, The Falkland Islands and Iles Kerguelen as well as the Antarctic Peninsula.
Gentoo penguins are opportunistic feeders eating krill, fish, squid and other crustaceans as available. They tend to hunt close to their breeding colonies.
Their main predators of adult penguins is Leopard Seals with chicks bring taken by birds such as Kelp Gulls and Giant Petrels. Nests are often destroyed by indifferent Elephant Seals as they move through the colonies.
Field ID
– Medium size Penguin 75–90cm tall
– Orange Coloured Beak
– White-eye patch that extends overhead
Vital Statistics
– Maximum length: 75-90cm
– Weight: Males 5.5 kilograms (average)
– Breeding pairs will lay one or two eggs that they both incubate and feed in shifts.
– Conservation status: near threatened
Animal Factsheet: Antarctic Fur Seal (Arctocephalus gazella)
The Antarctic Fur Seal is one of eight seals in the genus Arctocephalus including the Antarctic Fur Seal, Subantarctic Fur Seal and New Zealand Fur Seal. They are found in Antarctic waters with about 95% of the world population breeding on South Georgia.
They were named after the German Navy Corvette SMS Gazelle, which collected the first specimen from Kerguelen Island. The species is sometime also known as the Kerguelen fur seal.
Taken to the brink of extinction by sealing the Antarctic Fur Seal is now exploding back with dramatic increases in numbers breeding on South Georgia. So much so that they are now spilling over into colonies on the Antarctic Peninsular and displacing other seal species.
Field ID
– Large thick body, relatively long neck with small head
– Small head with short, strongly pointed muzzle and small nose
– Male much larger then female
– Dark brown with crown of head and mane often grizzled pale grey
Vital Statistics
– Maximum length: Males up to 2 metres, Females up to 1.4 metres
– Weight: Males up to 230 kilograms
The sun starts to fade, the wind starts to bite and its definately time to head back to the ship. We are greeted by hot chocolates with a generous tot of Bailey's – yum! As the light softens into sunset we cruise Orléans Straits enjoying the magnificent view from the Vavie's Lounge over drinks. An incredible sunset, full moon rise and whales playing all around us before a three course dinner. WOW its been an absolutely huge day!
Gear Factsheet: Photographing in Antarctica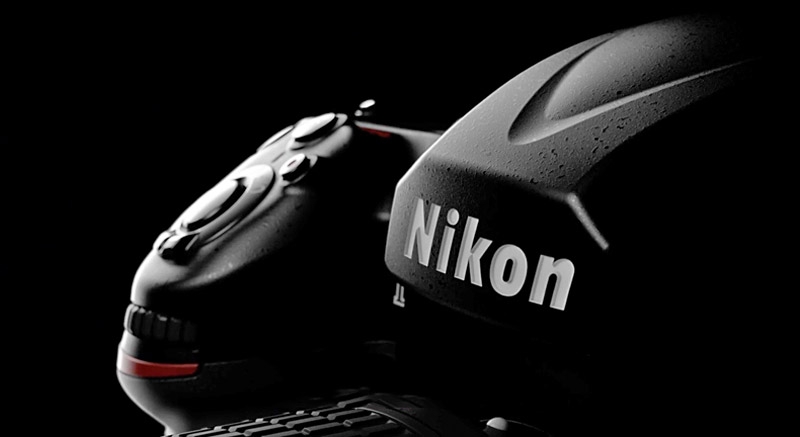 Photographing the wildlife and landscapes of Antarctica tops so many photographers 'bucket lists'. Yet it is challenging for many reasons…
What To Take?
Well everything? Well yes and no. We had every style and type of camera represented on the trip from smart phones to the most expensive professional gear. So it really comes down to personal choice, budget and level of photographic interest. In the end its only got to work for you. 
For me I really wanted to do the landscapes and wildlife of Antarctica justice and record them in the best way I could. That said there is a real limit to how much gear you can practically carry (think carry on baggage limits) and use. So every bit of gear had to justify its inclusion.
Having worked as a photographer for a long time I know that its far easier, quicker and safer to change cameras rather than lenses when shooting in fast moving or difficult conditions. Thats why you see pro sports and press photographers carrying two cameras with them, one fitted with a wide angle zoom lens (16-35mm or 24-70mm) and the other with a telephoto zoom lens (70-200mm). This enables you to work very fast and not miss any of the action. It also protects the gear when your working in bad weather. So I worked along the lines of having a two cameras with me, one for wide angle shots and the other for long lens shots. I would have loved to have brought along some special lenses but space and particularly weight put an end to their inclusion. 
Here is a list of my kit:
Nikon D610 Digital Camera
Nikon D7200 Digital Camera
Nikon AF-S 16-35mm f4G ED VR Lens
Tamron SP 24-70mm F/2.8 Di VC USD Lens
Nikon AF-S NIKKOR 70-200mm f/2.8G ED VR II Lens
Nikon AF-S 200-500mm f/5.6E ED VR Lens
Sirui W-2204 Waterproof Tripod with Sirui K-20X 
Ballhead
My usual setup was the full frame Nikon D610 Digital Camera with either of the wide angle zoom lenses for landscapes, people or activity photos. The cropped DX sensor of the Nikon D7200 Digital Camera gave me extra reach for wildlife photography, so on the Zodiacs or on land I used it with the 70-200mm lens (which effectively became a 105-300mm) or with 200-500mm lens (which effectively became a 300-750mm) from the ship.
How to Get It There?
Carry on baggage weight restrictions are becoming a nightmare for photographers with some airlines now only allowing 7 kilograms. The above kit weighs more than 15 kilograms!
I looked at all the various carry on camera bag options, many of which were almost as heavy as the carry on weight limit themselves and chose an F Stop Ajna Backpack with removable padded camera insert. I chose this bag for two reason, one it didn't scream camera bag as badly as some other bags do and secondly the removable padded camera insert meant that if need be I could haul out all my camera gear and present it separately. It worked a treat on the trip.
Taking It All Out and About?
My biggest fear was keeping all the gear dry and protected when we were out on the Zodiacs. Zodiacs are 'wet' boats at the best of times and we were often covered in sea spray – absolutely the worst thing for camera gear.
So to keep the gear dry it was packed into a ziploc plastic bag, then placed into a padded bag that went into an Overboard 30 litre Pro-Sports Dry Bag Backpack. The Overboard bag was the revelation of the trip and I can't tell you how much I love this bag. The top can be rolled down and clipped making the bag water tight or the top can be folded over and help close with a Velcro strap for quick and easy access.
'Humpback Heaven' – Wilhelmina Bay
Humpback whales make one of the longest migrations of any animal, its simply epic! In the Southern Hemisphere they spend the warmer months of summer and autumn feasting on the massive schools of Krill in the rich water in and around Antarctica. As the big freeze tightens its grip the whales move north into warmer tropical waters to breed and calve. New born calves lack the critical insulating blubber layers so they could never survive the cold of the Southern Ocean.
I've watched whales on their migration and in their breeding grounds but never in their southern feeding grounds around Antarctica. I was fascinated to see what the whales got up too as they fatten themselves up like crazy, feasting away on the massive schools of Krill. It's one of the shortest food chains on Earth and just about everything here eats Krill, whales by the tonne. They need to such is the strain of the long migration, under weight, malnourished whales simply don't survive. It's now thought that many female whales often skip a year staying south to recover and regaining lost weight.  
Wilhelmina Bay is famous for its whales, so much so that's been dubbed "Whale-mina Bay". It's a hug bay, 24 kilometres wide between the Reclus Peninsula and Cape Anna along the west coast of Graham Land on the Antarctic Peninsula. Adrien de Gerlache discovered it during the Belgian Antarctic Expedition of 1897-99 and named it after Queen Wilhelmina of the Netherlands.
Our day in whale heaven dawns cold and overcast, definitely some extra thermals today. We launch from the Vavie for an extended Zodiac cruise as far into the bay as the Captain dares and head towards the large glaciers falling into the head of the bay. It's only a matter of minutes before we start seeing whales sleeping on the surface after a busy night eating up. Krill come up to the surface during the night so the whales are very busy feeding overnight and resting in a 'food coma' during the day.
We soon spot more and more whales relaxing on the surface. There are whales everywhere! Generally in pairs they lie beside one another on the surface, occasionally bobbing their heads up for a breath. We stop and watch from a distance. Over the next hour we are treated to the most incredible encounters as the whales come over and swim around and under our stationary boats. 
So amazing to see these huge, majestic animals up so close. As the time goes on they become more active to the point where we have a group of four playing together. 
Eventually the whales wonder off and we head deeper into the bay to explore the glacier face and the mountains. Danny switches off the engine and asks us all to be quite for a few minutes so we can soak in the silence of this place. You could hear a pin drop!
 The northern horizon has steadily disappeared as weather moves in and we've been out in the boats for over three hours, so time to head home. "Whale-mina Bay" has certainly lived up to its name as a whale heaven. I could spend a month here just exploring the bay and soaking in the silence…
Animal Factsheet: Humpback Whale (Megaptera novaeangliae)

One of the most famous and most loved of all the whale species the Humpback whale is one of the larger rorqual species of baleen whales. Famed for their acrobatics and playful nature they spend the summer months around Antarctica feasting on Krill before making one of the longest migrations of any large mammal to the warmer tropical waters to breed and have their calves.

Detailed information can be found on the Whale Spotter Humpback Information Page Humpbacks
"The Kodak Gap" – The Lemaire Channel
The famed "Kodak Gap" is one of the must see places on any trip to the Antarctica Peninsular. Named after Charles Lemaire (1863-1925), a Belgian explorer of the Congo by Adrien de Gerlache during the 1898 Belgian Antarctic Expedition.
The Lemaire Channel is a strait between Kiev Peninsula, part of the mainland's Graham Land and Booth Island. It is 11 kilometres long and at its narrowest only 1.6 kilometres wide. Steep cliffs hem each side of the iceberg-filled channel making it not only beautiful but also very protected from storms and rough seas.
Overnight the wind has come up and it's chilly as we huddle together on the bow of the Vavie waiting to see into the entrance of the strait. Up ahead it looks good except for a few icebergs much further down the strait. As we draw closer though it becomes apparent that the strait is blocked and disappointingly we won't be able to sail through. So we stop at the entrance so we can enjoy the moment and make a few photos. As we turn and make our way out into open water snow squalls envelope the ship…
In the coming weeks please come back to hear more of our adventures on we explore the wonders of the Great Southern Continent!
One Ocean Expeditions
I would like to thank Richard Cunningham OOE Manager – Australia/NZ for his tireless support, encouragement, advocacy and guidance in making this trip happen.
The OOE Marine Mammals Cruise was truly an amazing life experience. Thanks to each of the passengers, crew and team for all your friendship, camaraderie, support and encouragement; Antarctica is an extraordinary place to visit but being with all of you made the journey the joy it was.
If you would like to experience first hand the beauty of Antarctica then please see the One Ocean Expeditions website for more details on their upcoming cruises. www.oneoceanexpeditions.com (OOE)
Thanks!
My great thanks to Nikon Australia, Mainline Photographics, Pixel One, Overboard, Outdoor Shack and Patagonia for all your outstanding support, guidance and encouragement. Without it this trip would not have been possible!
Nikon Australia – Nikon Cameras
Mainline Photographics – Siri Tripods
Pixel One – NiSi Filters
Overboard – Waterproof  Bags
Outdoor Shack – Clothing
Patagonia – Clothing