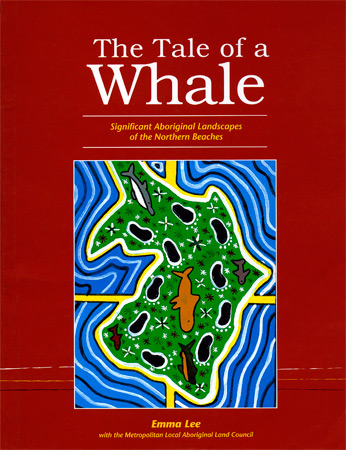 "The Tale of a Whale is a book that will not only change the way you think about places like North Head, it will also change the way you look at every place around you." — Aden Ridgeway, NSW Senator
The North Head area is of great significance to the Saltwater peoples of Sydney's Northern Beaches. In Emma Lee's book she describes how the local people use it  as a place of ceremony and burial.
Whales are powerful totems to the  Saltwater peoples and appear in many rock engravings throughout the region. Gawura (pronounced ga-war-ah) from the Eora (Sydney) language means "whale" and is the name used for the North Head area.
The Tale of a Whale : Significant Aboriginal Landscapes of the Northern Beaches by Emma J. Lee with the Metropolitan Local Aboriginal Land Council
Published in 2002
ISBN 1-875116-39-7