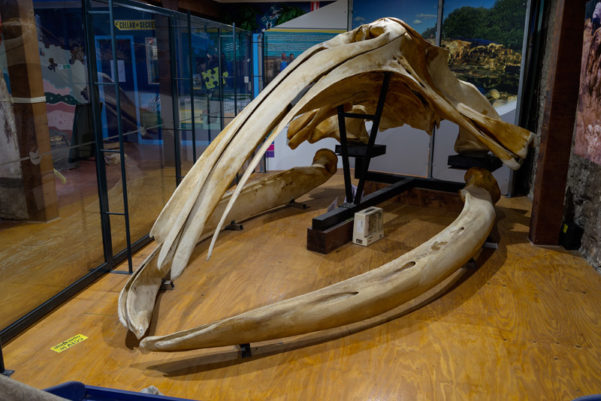 As a child three stories had a profound effect on me, Ring of Bright Water, Born Free and Storm Boy. They instilled in me a great love and concern for all of nature and animals. Maybe it's one of the reasons why I run Whale Spotter now?
Storm Boy is set along the wild and lonely coast of South Australia's Coorong, near where the Murray River enters the Southern Ocean. I'm heading to the same area, just around the edge of Encounter Bay to Victor Harbor. So I'm very curious to see this wild place that Mr Percival called home…
Encounter Bay
In and around the islands and sheltered bays of Encounter Bay Southern Right whales have been coming each winter for thousands of years to breed and have their calves.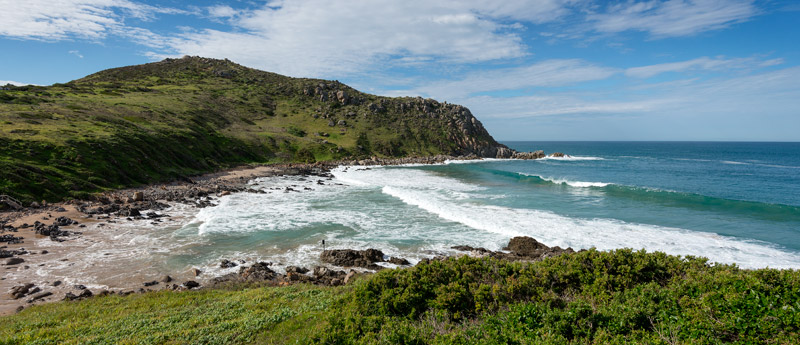 Like the whales the Ramindjeri clan of the Ngarrindjeri people have lived in these lands they call 'Wirramulla' for many millennia. Many indigenous peoples see themselves as the custodians of the land and the whale as their kin, who are custodians and caretakers of the ocean. The Encounter Bay area is told in the 'Kondoli' dreaming and holds tremendous spiritual significance, particularly Nulcoowarra (the indigenous name for Granite Island), as does the Southern Right whale.
The bay was named by Matthew Flinders during his circumnavigation of Australia in HMS Investigator. During April 1802 he 'encountered' the French scientific ship Le Geographe near the mouth of the Murray River under the command of Nicolas Baudin. Even though England and France were at war, scientific ships were regarded as non combatants by each country. The ships sheltered in the bay together while the Captains compared notes and Finders named the bay Encounter Bay after this meeting.
HMS Victor under the command of Captain Richard Crozier anchored off Granite Island in 1837 while en route from Sydney to the Swan River Colony. He named the sheltered waters in the lee of the island 'Victor Harbor' after his ship. Around the same time two whaling stations were established in the area, one at Rosetta Head (known locally as "the Bluff") and the other on the point opposite Granite Island where today's Victor Harbor township lies. Whaling was quite successful with whale oil becoming South Australia's first export.
The Murray River became a major trading route for wheat and wool coming down to the Port of Goolwa at the rivers mouth. Goolwa proved not to be such a great port so a 12 kilometre railway was built connecting it to Port Elliot in 1854, thus becoming Australia's first public railway. Port Elliot also proved not to be a suitable harbour either. So in the 1860's the rail line was extended further to the far more sheltered waters in the lee of Granite Island at Port Victor where the large clipper ships could be serviced properly. Port Victor was declared a port in 1865, later being renamed Victor Harbor.
Tragically the Southern Rights were quickly decimated by whaling with the last whale being caught in the area in 1872. They didn't get the name as the 'right' whale to catch for nothing!
Australia South Australian Whale Centre
Whale watching is now a major tourism attraction in the Encounter Bay area. Southern Rights have started to return in numbers since their complete protection in the 1930's. Humpbacks also pass through during their winter migration and there is always the local dolphins who hang around all year.
Hub of all this whale watching activity is the South Australian Whale Centre, nestled in an old railway goods shed in the heart of Victor Harbor. Part museum, history and education centre there is a lot to see and do at the Centre. 
The Centre has many great educational displays of whale bones, murals and historic artefacts that give you a detailed picture of the different whale species found in South Australian waters and the history of the region.
There are interactive activities, 3D film and workshop activities available. So there's lots to see and do!
The Centre also coordinates the dedicated team of local whale watchers who watch and record any whales visiting the area. The Centre has an online log of sightings so you can keep track of what's being seen. I had a fantastic time hanging with Debbie and Jenni, two of the awesome local whale watchers who kindly showed me around. Unfortunately we didn't have too much luck spotting whales but it was great fun just hanging out and seeing the area.
The Big Duck Boat Whale Watching Cruises
Another great way to see the Encounter Bay is from the water on a Big Duck Boat tour. 
There is a lot to see around the area with islands, bays and dramatic cliffs. Luckily on the day of my cruise the sea is calm and we are able to come in close to see the seals basking on their island hideaways. 
There is a resident pod of Bottlenose Dolphins in the bay that are present all year round. They often come to the boat to say hi.
Thanks!
I really enjoyed meeting the whale watching team in Victor Harbor and seeing Storm Boy's home. Huge thanks to Debbie and Jenni for taking me whale watching and showing me around. Thanks also to Amelia and her fantastic team from the SA Whale Centre for all your support and encouragement. I'm delighted that Southern Right whales are returning to the bay in larger and larger numbers. I hope to return sometime soon to spot a few myself. 
Victor Harbor Details 
Victor Harbor is located 85 kilometres (approx. 1.5hours drive) south of Adelaide (South Australia's capital city) on the Fleurieu Peninsula.

Encounter Bay Whale Season
May to September – Southern Right Whales Peak Season is late August
Related Links
For more information about South Australia's Fleurieu Peninsula please see these links:
Victor Harbor Visitor Information Centre VHVIC
Fleurieu Peninsula Visitor Information Centres FPVIC

South Australian Whale Centre
Open: Daily 10:30-5pm (excluding Christmas Day)
Location: 2 Railway Terrace, Victor Harbor SA 5211
Phone: (08) 8551 0750
Website: SAWC
The Big Duck Whale Watching Cruises
Location: 1 Esplanade, Victor Harbor
Phone: (08) 8555 2203
Website: BDC
Camera Kit
Nikon D610 Digital Camera
Nikon D500 Digital Camera
Nikon AF-S NIKKOR 16-35mm f4G ED VR Lens
Nikon AF-S NIKKOR 70-200mm f/2.8G ED VR II Lens
Nikon AF-S NIKKOR 200-500mm f/5.6E ED VR Lens
Sirui W-2204 Waterproof Tripod with Sirui K-20X 
Ballhead
F Stop Ajna Camera Backpack
Overboard 30 litre Pro-Sports Dry Bag Backpack

My great thanks to Nikon Australia, Mainline Photographics, Pixel One and Overboard for your outstanding support, guidance and encouragement. Without it this trip would not have been possible!
Nikon Australia – Nikon Cameras
Mainline Photographics – Siri Tripods
Pixel One – F Stop Camera Bag
Overboard – Waterproof  Bags